Partnering with Connect Society to support deaf and hard of hearing children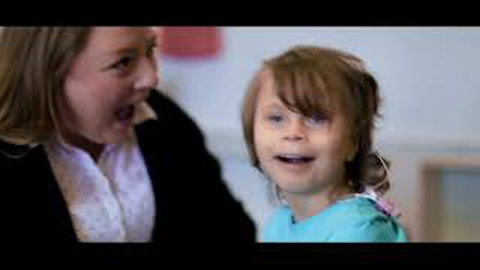 ​
Being able to communicate helps us fully participate within our families, relationships and the community. But what about those who are deaf and hard of hearing? That's where Connect Society steps in. Founded in 1963, Connect Society strives to empower deaf and hard of hearing children, adults and their families to engage fully with their communities. Connect Society believes that the ability to communicate fully is an essential and basic need.
Sensory learning
According to Connect Society, a sensory room helps children focus and be calm. It also redirects them to be in a place where they are ready to learn. It creates an environment where children can be happy, settled and progress with their day.
With the sensory room, Connect Society will add to their already wide range of services to help deaf and hard of hearing children and their families. To ensure that the deaf and hard of hearing individuals experience full, equitable lives.
Agents connected to their community
In early 2018, Desjardins Agents submitted over 130 organizations and projects from their local communities to be considered for a Better Things Community Grant. Desjardins Insurance has over 470 Agents in Ontario, Alberta and New Brunswick who are directly connected to their local communities. Connect Society was one of the great organizations that were submitted. And they were given a $35,000 grant to help develop the sensory room at Connect Society.
"Being involved in communities is part of who we are at Desjardins, and no one understands the needs of our customers better than our local Agents who work and live where their clients do."
Barbara Bellissimo, Senior Vice President, Desjardins Agent Network.
"As a non-profit, Connect Society has financial limitations and must make difficult decisions about how to use the government funds we receive. It's encouraging that corporations like Desjardins have a heightened sense of social responsibility and are willing to champion the good work of charitable organizations to effect positive change. Not only has Desjardins validated our hard work, but their financial support will provide an environment that promotes learning for the children currently in our program and for future generations."
Cheryl Redhead - CEO/Executive Director Connect Society
Top of page