Working together with Traffic Injury Research Foundation
Working together to tackle road safety issues since 2012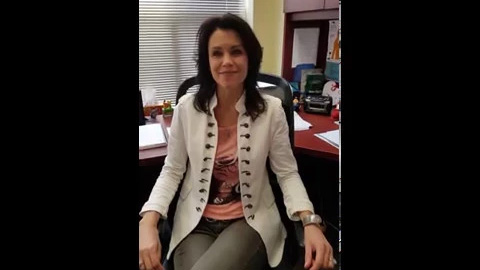 ​
The most profound consequences of road crashes are experienced by communities when family members, friends, neighbours and co-workers are injured or killed. The Traffic Injury Research Foundation (TIRF) has partnered with State Farm since 2012 to tackle priority road safety issues that are concerning to Canadians. This collaboration was designed to put the latest research knowledge, data and practical tools into the hands of communities to build local capacity and improve road safety initiatives. The brand transition from State Farm to Desjardins Insurance has further strengthened this collaboration, and made it possible to provide assistance in more English and French-speaking communities across Canada.
TIRF is an independent, charitable road safety research institute (www.tirf.ca) that studies risk-taking behaviours among drivers of all ages, cyclists, pedestrians and other types of road users. For more than 50 years, TIRF's research has increased understanding of unsafe behaviours on the road, and its researchers have developed and evaluated a wide-range of programs and policies to better protect all Canadians. In addition to maintaining Canada's National Fatality Database, a focal point of the work at TIRF in the last decade has been to make research evidence shareable, accessible and relevant to a broad range of professionals and road safety stakeholders representing governments, non-profits, industry, media and the public.
In the past six years, the TIRF partnership, which began with State Farm and continues with Desjardins Insurance, has produced two web-based, educational resources focused on preventing drug-impaired driving (www.druggeddriving.tirf.ca) and wildlife-vehicle collisions (www.wildliferoadsharing.tirf.ca). These accessible, free resources have been widely used by licencing agencies, policymakers, law enforcement agencies, public health agencies and non-profit organizations to improve road safety programs and policies at national, provincial and local levels.
This partnership has also facilitated the continued collection of TIRF's National Fatality Database; this source of road crash data has helped inform the development of a wide range of fact sheets, infographics, reports and journal articles, available at http://tirf.ca/projects/the-national-fatality-database/. Some of the topics that have been explored include young drivers, fatigued drivers, alcohol- and drug-impaired drivers, distracted drivers, pedestrians, drivers of off-road vehicles and persons involved in wildlife-vehicle collisions.
In 2018, Desjardins Insurance renewed its partnership with TIRF to support the development of a new web-based resource and companion assessment tool to support the work of local governments and their road safety partners. It shares current knowledge about evidence-based interventions, contains tools to guide the development of comprehensive community safety plans and describes ways to engage community partners who can support initiatives using the Safe System and Vision Zero road safety philosophies. The anticipated launch date for this initiative is November 2018.
Author: Robyn Robertson, President and CEO, Traffic Injury Research Foundation
Top of page