Ajusto rewards safe driving!
Get rewarded based on how you drive and improve road safety with the Ajusto program!
Download the Desjardins Insurance Home-Auto app, activate Ajusto® and after only 100 days1 of trip analysis, you could save on your car insurance premium! Talk to your Desjardins Agent for more information.
How does Ajusto work?
Ajusto is a telematic program that analyzes your driving habits and provides you with personalized feedback.
After 5 trips, you get a score based on these criteria:
Speed
Fast acceleration
Hard braking
Cell phone distractions
The Ajusto program also considers your distance travelled and time of day in the calculation, but we know you have less control over these criteria so they have less impact on your score.
How do I sign up?
Registration for Ajusto is temporarily suspended.
The program will come back in 2021.
Stay tuned!
How is my score calculated?
You'll get a score based on all your driving habits.
You can look at the details of each trip rating out of 3 stars to see what impacted your score.
Your final score will be provided after 100 days of trip analysis and 1,000 kilometres travelled. If you're eligible for additional savings, they'll automatically be applied to your auto insurance premium.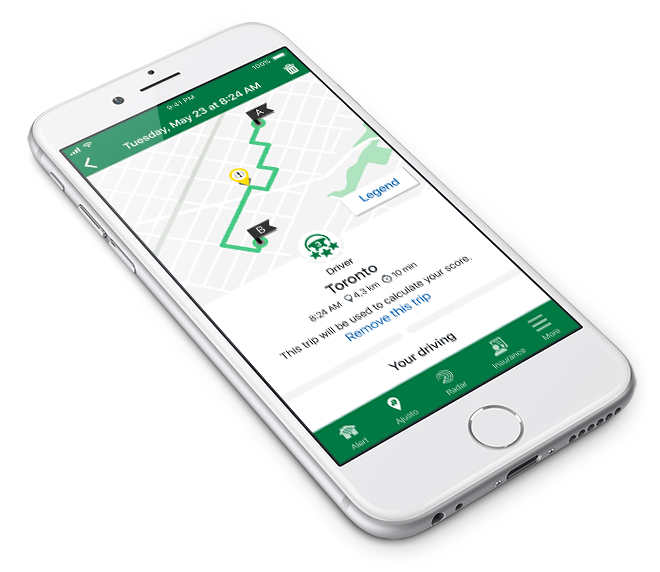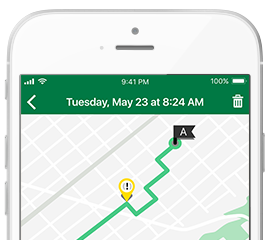 What kind of driver am I?
See what kind of driver you are with our four profiles below. With this information, you'll be able to take your driving to the next level!
Feather-Feet
You're a Feather-Feet when you respect the speed limit and help keep our roads safe.

Have you received speeding tickets in the past? Try to reduce your speed to within posted speed limits to increase your chances of getting a discount with Ajusto.
Steady Eddie
You're a Steady Eddie when you stick to smooth acceleration and braking. As a bonus, you'll save on gas and reduce the risks of an accident.

Do you sink into your seat when you accelerate after a stop sign? Try accelerating more slowly to increase your chances of getting a discount with Ajusto.
Anticipator
You're an Anticipator when you're always aware of your surroundings and keep a safe distance between your car and the one ahead.

Do you often need to brake quickly? Give yourself more space to slow down and increase your chances of getting a discount with Ajusto.
Smooth Operator
You're a Smooth Operator when you avoid skidding and losing control by taking corners at the posted speed.

Do your bags always shift in the back seat when you take a corner? Try slowing down before you reach the turn to increase your chances of getting a discount with Ajusto.
Once is not a pattern!
Desjardins Insurance knows that emergency situations happen and you might have to brake suddenly to avoid an accident.
Don't worry–these one-time occurrences won't affect your score. We calculate your score based on an overall picture of your driving, not on a single event.
Sign up for the Ajusto program and save!
Already have car insurance with us?
Download the Desjardins Insurance Home-Auto App or contact your Desjardins Agent.
Do you have home insurance with us, too? Take advantage of the AlertTM program and RadarTM – a free weather alert service, available in the Desjardins Insurance Home-Auto App!
Certain conditions, limitations and exclusions may apply.
Ajusto is underwritten by Desjardins Insurance which refers to Certas Home and Auto Insurance Company.
®Ajusto is a registered trademark of Desjardins General Insurance Inc., used under licence.
1 New subscribers must travel at least 1,000 km during the mandatory 100-day usage period.
The discount does not apply to certain endorsements and additional coverages. Subject to the Terms and Conditions of the Ajusto Program in effect on the date of your enrollment.
TM Alert and Radar are trademarks of Desjardins General Insurance Group Inc., used under licence.
Top of page